Buying or Selling, the NORTH COUNTRY REAL ESTATE GUIDE is the oldest and most popular real estate magazine in the region. We are also the only real estate magazine that publishes 12 months a year. So where would you want your property advertised? The choice is obvious!
Download & browse our latest guide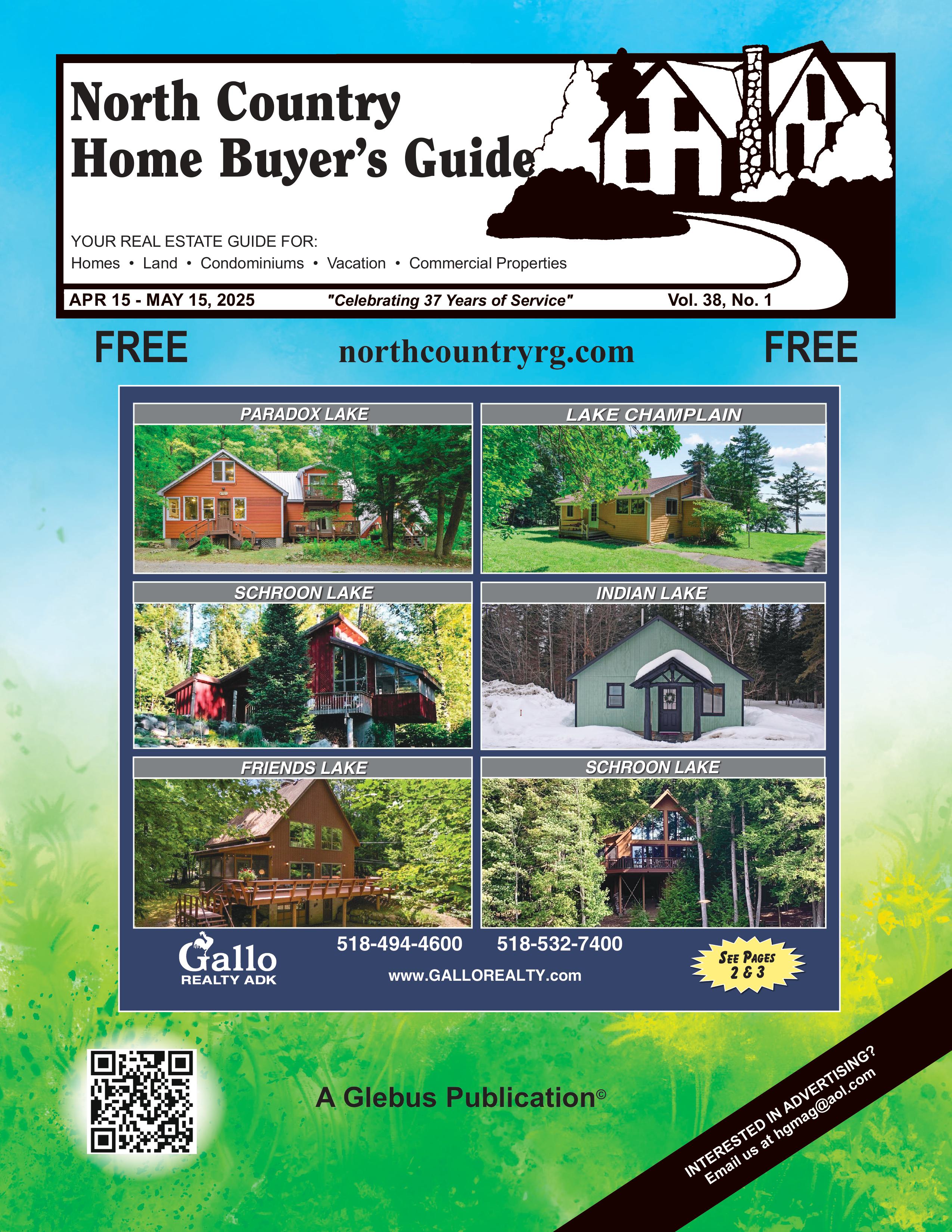 About Us:
The NORTH COUNTRY REAL ESTATE GUIDE is published by GLEBUS ENTERPRISES a leader in real estate guide publishing. We also own NORTH COUNTRY DISTRIBUTION, a professional brochure distribution company that distributes FREE literature throughout the Northeast and Canada.
Our Web Sites:
www.northcountryrg.com
www.warrencountyhg.com
www.clintoncountyhg.com
www.northcountrydist.com
hgmag@aol.com - ad submission and layout
tjg@westelcom.com - publisher phone:
518.563.8617
Fax: 518.563.0087