NCREG
PO Box 1547
Plattsburgh, New York 12901


hgmag@aol.com - ad submission and layout
tjg@westelcom.com - publisher phone:
518.563.8617
Fax: 518.563.0087
BE AN ADVERTISER

If you would like to become an advertiser, call us at 518-563-8617 and we will be happy to help you
Download & browse our latest guide.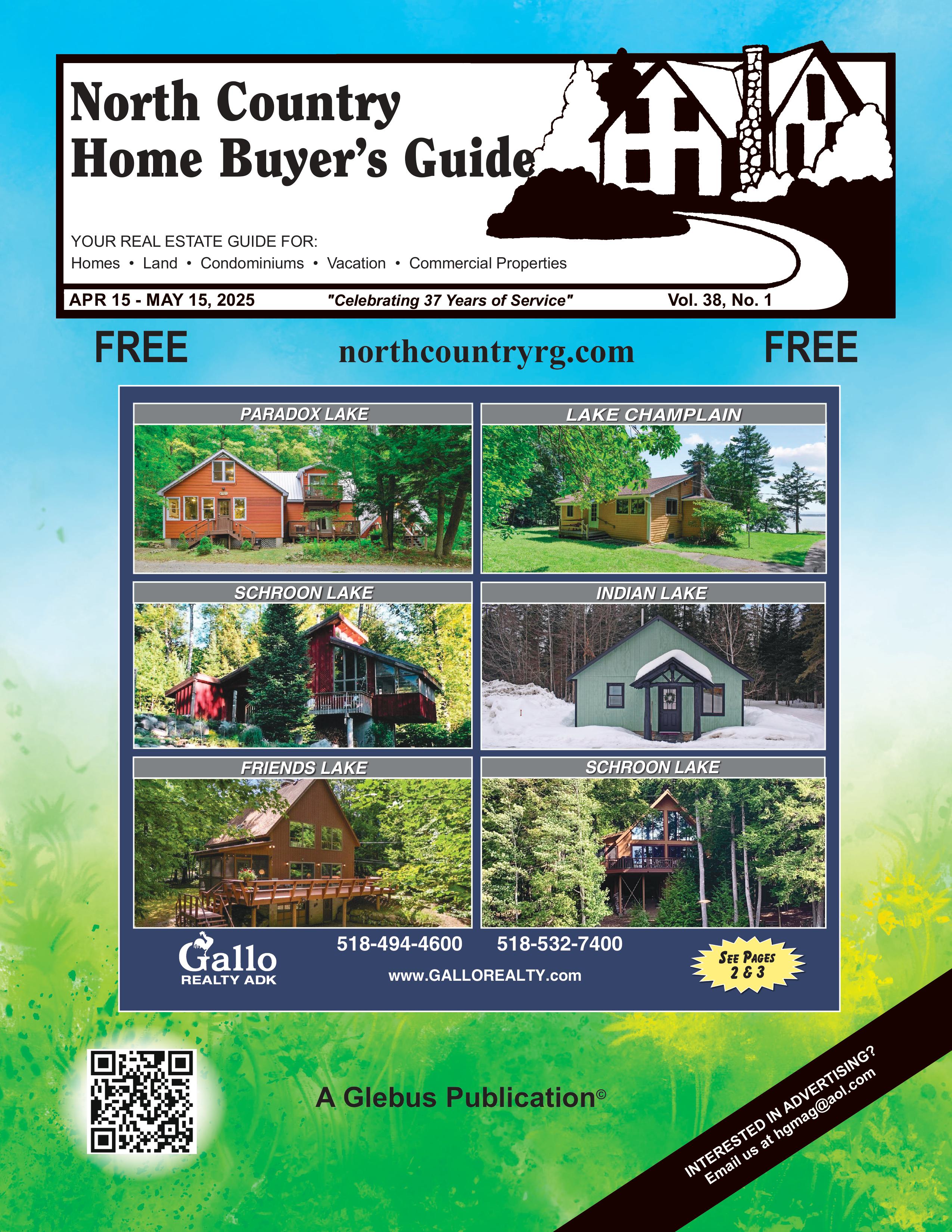 Our Web Sites:
www.northcountryrg.com
www.warrencountyhg.com
www.clintoncountyhg.com
www.northcountrydist.com
About Us:
The NORTH COUNTRY REAL ESTATE GUIDE is published by GLEBUS ENTERPRISES a leader in real estate guide publishing. We also own NORTH COUNTRY DISTRIBUTION, a professional brochure distribution company that distributes FREE literature throughout the Northeast and Canada.
hgmag@aol.com - ad submission and layout
tjg@westelcom.com - publisher phone:
518.563.8617
Fax: 518.563.0087